Google Earth - Blues Brothers Bridge
Suggested by: Peter J, 22 Jan 2013 | Print version
The blues Brother movie had many a great stunt, one of which is the car jump over the bridge in Chicago. The Google Earth desktop software program has recreated this jump in a still image, but this time at the Tacony Palmyra bridge (Palmyra, NJ - 379 ft) linking New Jersey and Philadelphia.

When in Google Earth, ensure the 3D Buildings Layer is ticked. Now search for either Tacony Palmyra bridge or these coordinates: 40 00'42.87" N 75 02'32.08" W

Use the navigation controls to position your view to see the Blues Brothers car jumping the bridge in all its freeze-frame glory.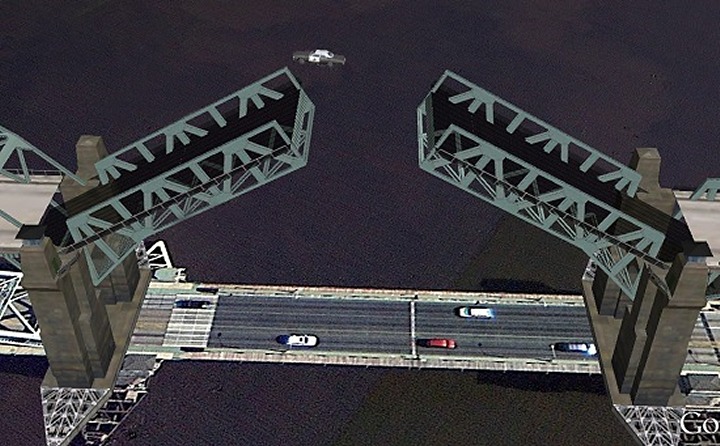 Comments | 0
Commenting no longer available.
Others from [Software]